Presenting "BI" the thirst-quenching and thirst –quenching drink
In summer 2017, S.Bernardo made its entry into the world of sparkling soft drinks, with fresh and original duo-flavours ideal for the summertime: a fresh, young look, bright colours, unforgettable flavours and a practical, new 75cc PET bottle. A first in over 90 years of industrial history for the famously light water springing from the Maritime Alps.
The launch version of "Bi" comes in three flavours: Lime-Ginger, Lemon-Mint and Bitter Orange-Cinocha. Clearly defined flavours offering a marvellous mix of sensations diluted in S.Bernardo mineral water. The appealing, innovative packaging is cheerful and fresh; a re-working for "Bi" of the elegant "Droplet" bottles designed by Giorgetto Giugiaro has made them colourful and fun.
Why drink Acqua San Bernardo
It helps the kidneys in the exchange process
It is not heavy, you can drink as much as you like
Aids in the elimination of uric acid
Recommended for a low sodium diet
Recommended for infant nutrition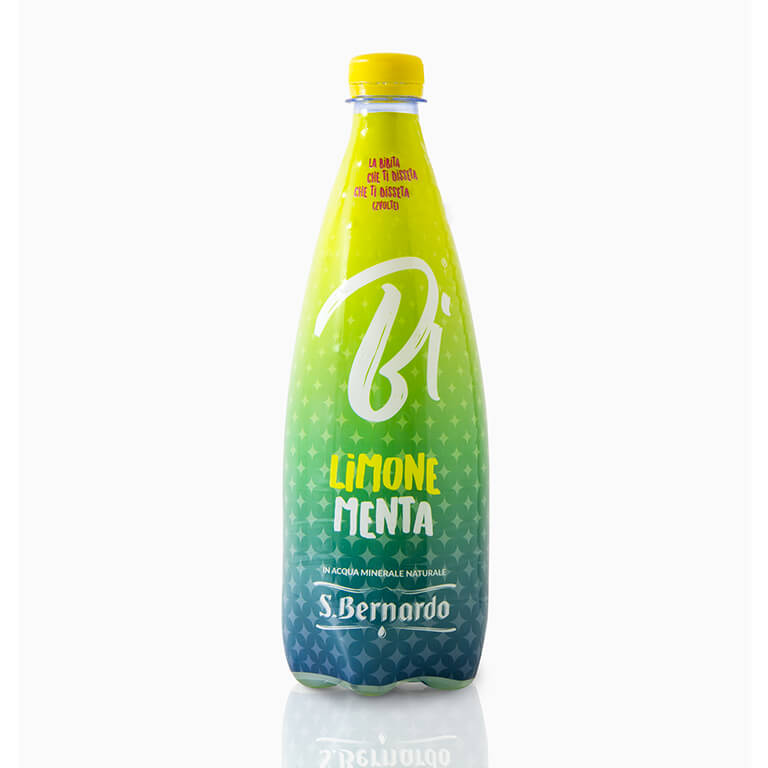 THE RANGE OF SAN BERNARDO BI SOFT DRINKS
| | | |
| --- | --- | --- |
| Bi Lime-Ginger | Bi Lemon-Mint | Bi Bitter Orange-Cinocha |
| 050 Cl | 050 Cl | 150 Cl |
FLAVOURS
Available in: 
Lime-Ginger
Lemon-Mint
Bitter Orange-Cinocha