Organically farmed and sweetened with grape sugars, lemon or peach flavoured
"They resemble each other like two drops of water" is an imprecise Italian saying. Although 2 drops of water may look the same, the differences between them contest any shared parentage.
Our water for example is POOR in Potassium, Sodium and Magnesium and is therefore RICH in lightness. Add to this water the buds and first leaves of the tea plant cultivated in the fields of Asia and you have a drop of water that resembles no other.
Why drink S.Bernardo
It helps the kidneys in the exchange process
It is not heavy, you can drink as much as you like
Aids in the elimination of uric acid
Recommended for a low sodium diet
Recommended for infant nutrition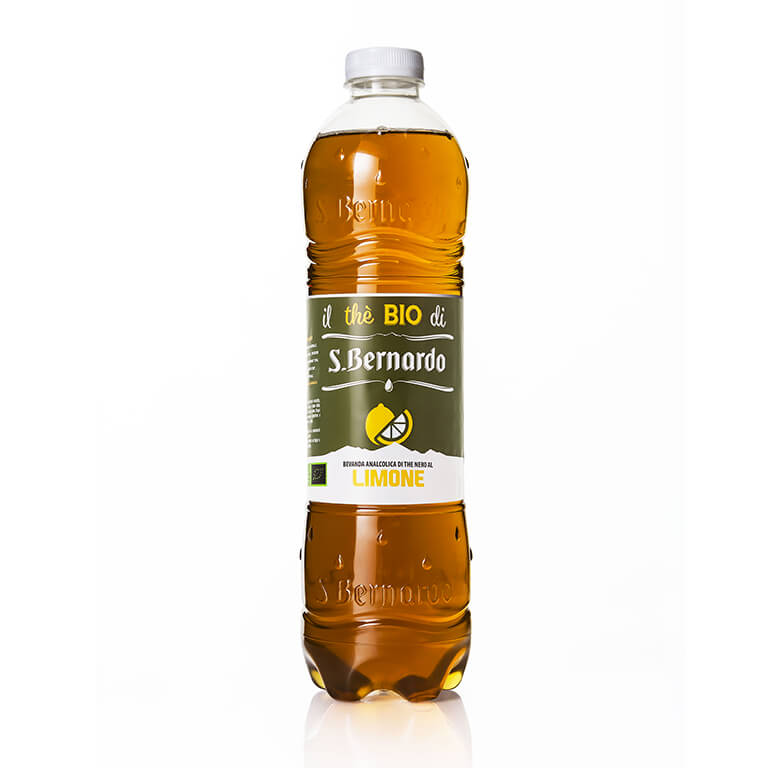 THE RANGE OF S. BERNARDO ORGANIC TEAS
| | | | |
| --- | --- | --- | --- |
| Organic Peach Tea | Organic Peach Tea | Organic Lemon Tea | Organic Lemon Tea |
| 050 Cl | 150 Cl | 050 Cl |  150 Cl |
CHARACTERISTIC ELEMENTS IN MG/L
Nutritional statement
(average values)
Per 100ml
%RDA*
Per portion of 250ml
%RDA*
Energy
124,0KJ – 29,0Kcal
1,5%
310,0KJ – 72,0Kcal
3,7%
Fats
0,0g
0,0%
0,0g
0,0%
Of which saturated fatty acids
0,0g
0,0%
0,0g
0,0%
Carbohydrates
7,3g
2,8%
18,3g
7,0%
Of which sugars
7,3g
8,1%
18,3g
20,3%
Fibre
0,0g
–
0,0g
–
Protein
0,0g
0,0%
0,0g
0,0%
Salt
0,0g
0,0%
0,0g
0,0%
RDA Recommended Dietary Allowance for the average adult
** Number of portions: 6
USE AND STORAGE
Store in a cool, dry, clean and odorless place, protected from sunlight and away from heat sources. It is recommended to not freeze the bottle and it should not be left open after use.